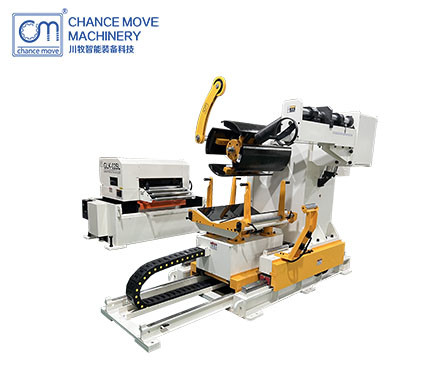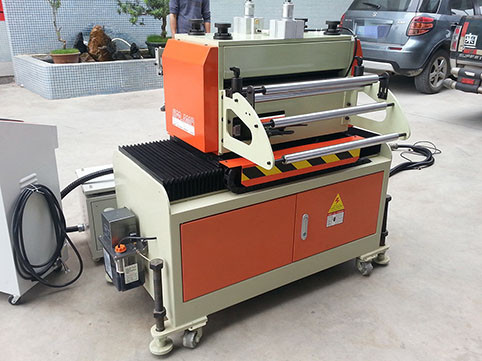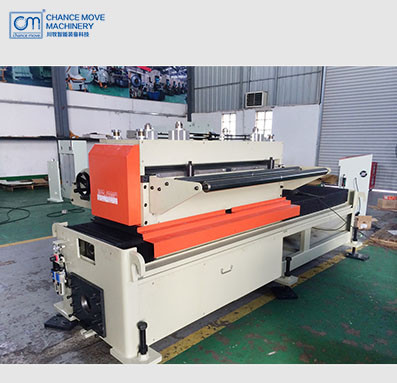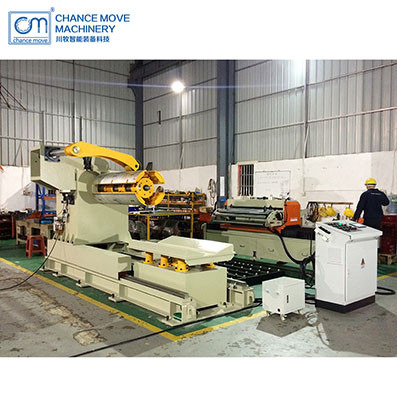 Zigzag type 3 in 1 decoiler straightener feeder
Description
Zigzag type 3 in 1 decoiler straightener feeder
Product Features
The electronic numerical control automatic left-right offset blanking and blanking production line adopts double-shaft alternating feeding, has simple numerical control and control, saves the coiling cost compared with the traditional feeding and blanking machine, and has automatic operation flow from coiling feeding, uncoiling, automatic offset feeding, blanking and automatic output, thus completing consistent continuous operation and improving productivity quality and production efficiency.
The machine consists of a feeding trolley, a hydraulic uncoiler and a precision leveling feeder.
The offset three-in-one servo leveling feeder has the functions of high-efficiency wafer punching and material utilization rate saving. It can be used to uncoil, level, shift left and right, punch the lower circle and other plates of various rolled plate materials. It is an indispensable high-efficiency processing line for metal plate processing wafer blanking. A material stacking system can be added behind the unit to collect the lower wafers into stacks.
Model

GLK3-600P

GLK3-800P

GLK3-1000P

GLK3-1300P

Thickness of material (mm)

0-500 - mm + / - 0.15 mm,

500-1000 - mm + / - 0.2 mm