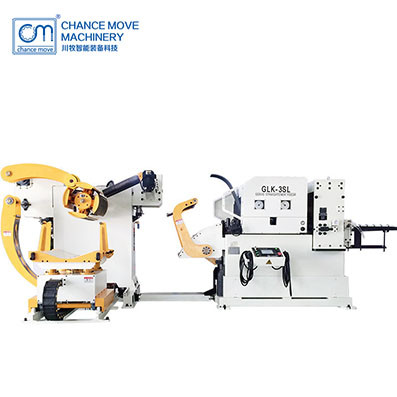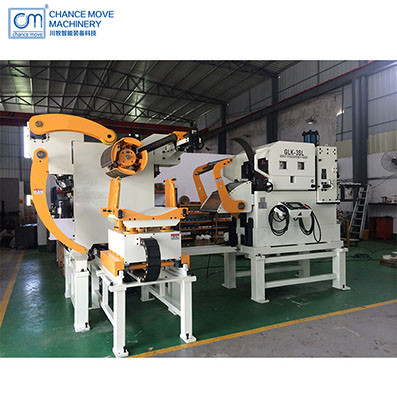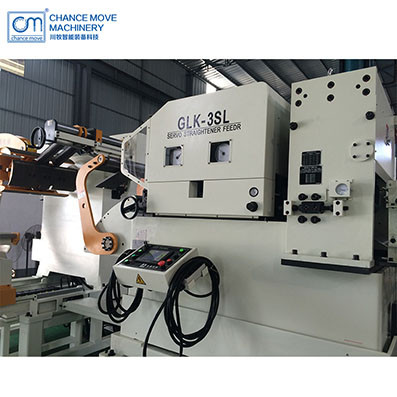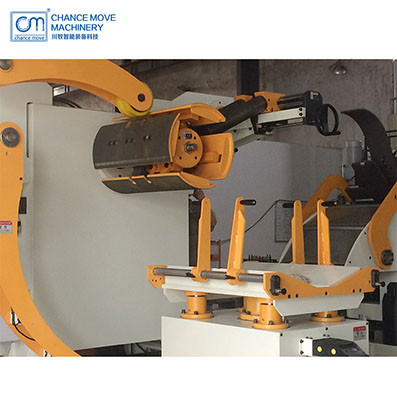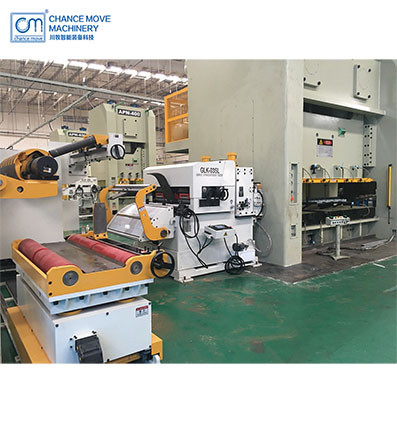 Special for meddle plate type 3-in-1 servo decoiler straightener feeder machine
Description
Special for meddle plate type 3-in-1 servo decoiler straightener feeder machine
1.Working space will be minimized by innovative structure of the machine.
2.Human-computer interface is adopted to simplify operating and ease of feeding.
3.Imported servo system and ensures high precision feeding.
4.Feeding roller and leveling roller by special heat treatment, high hardness ( HRC62 °) .
5.Various options are available for different sizes of punching machines and operational requirements.Special standard is also accepted.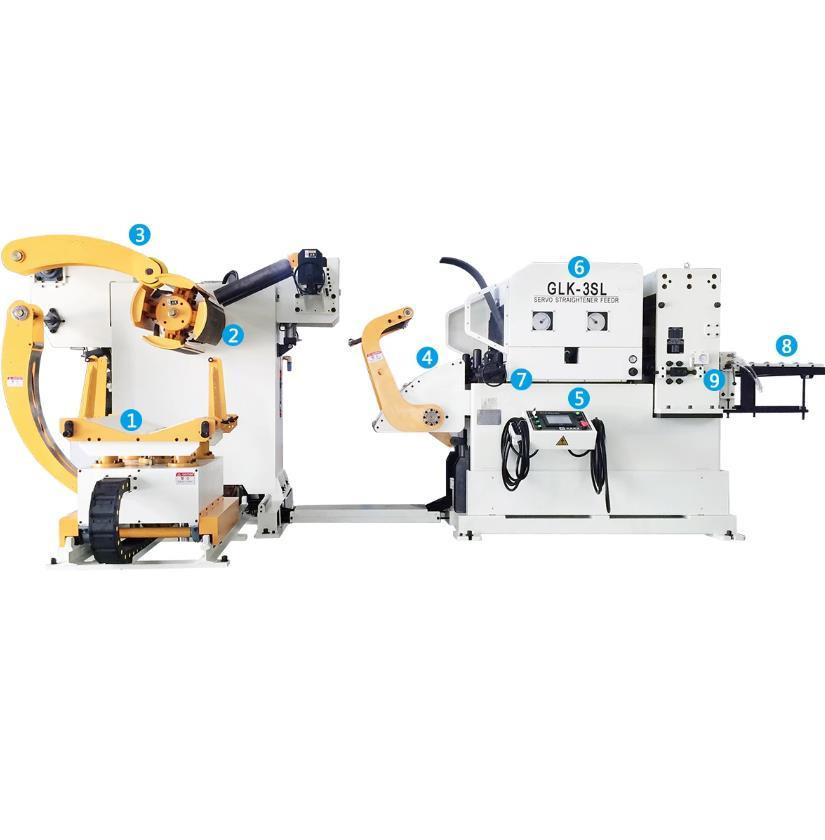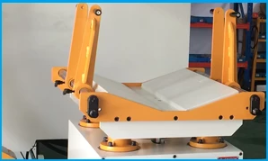 Material seat shape: the bearing surface is V - shaped structure, and the surface is painted and rustproof.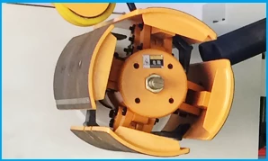 The expansion mode adopts hydraulic pull rod type, and the spindle drive double row large pitch chain drive.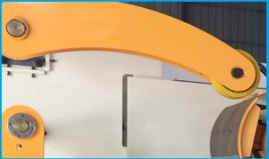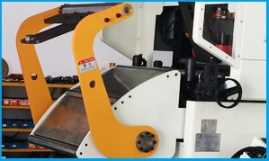 Swing arm control is controlled by touch screen and driven by air cylinder, which is used to guide the material head to enter the leveling machine and make the material smoothly enter the leveling device.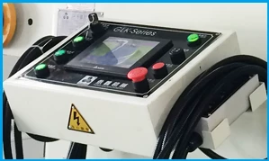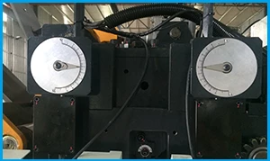 The correction amount is adjusted by using eccentric worm, leveling the material and feeding the material according to the requirements.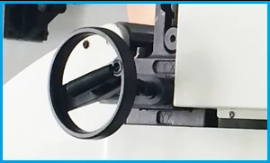 7.Handwheel
Dial display, eccentric shaft end with dial for reference.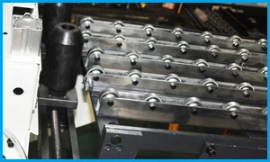 Install the telescopic handle on the end of the bracket, and pull it out manually.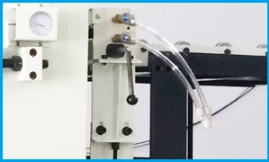 9.
Optional Lubrication Unit
Used for oiling material surface.
Model

GLK3-400

GLK3-600

GLK3-800

GLK3-1000

50-400

50-600

50-800

50-1000

5000

5000

7000

7000

508

1400

~500※

16-24

AC4.4

AC4.4

AC5.5

AC7.5

2.2

2.2

2.2/3.7

3.7

200/380

0.49
Model

GLK3-400

GLK3-600

GLK3-800

GLK3-1000

0.3~0.8

400

600

800

1000

1.0

400

600

800

750

1.2

400

600

700

600

1.6

400

590

480

430

1.8

400

500

420

380

2.0

400

430

370

330

2.3

400

360

320

290

2.8

370

290

250

230

3.2

300

250

220

200

4.5

160

160

150

110
The above figures are the material having yield strength of 245N/mm² max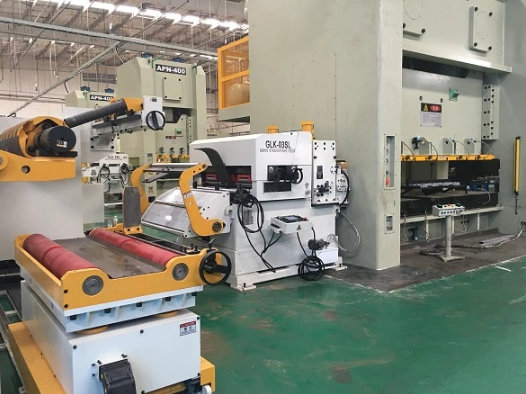 GLK3 Dalian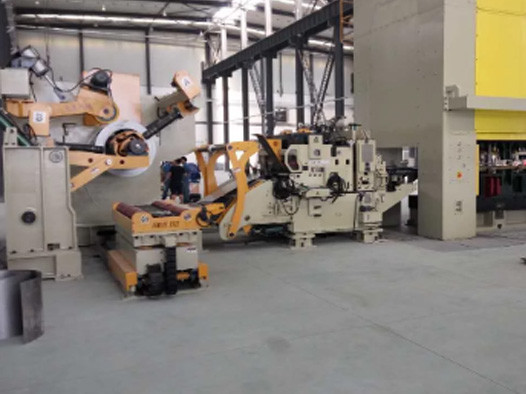 GLK3-1600 Chendu