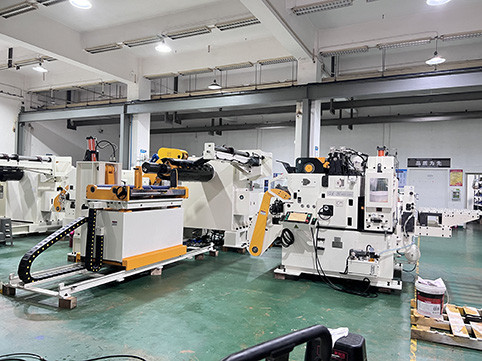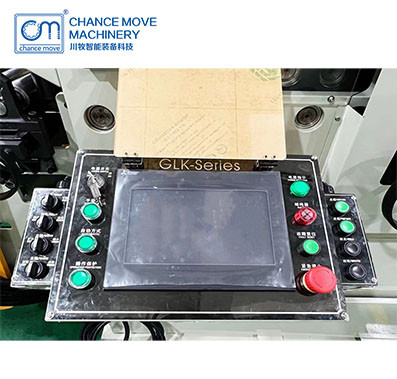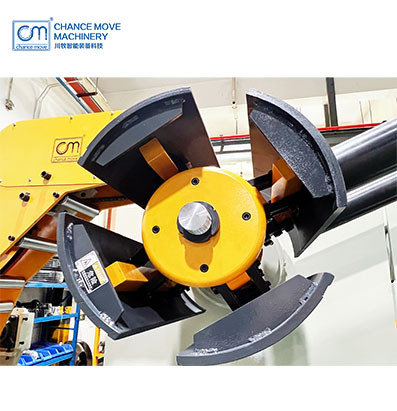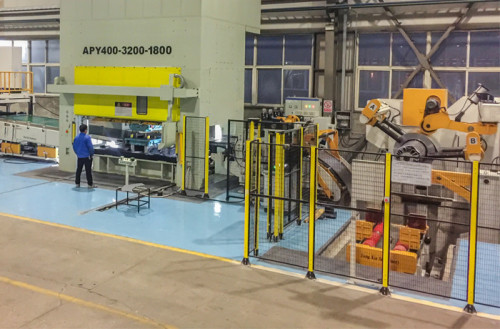 Uncoiling and leveling feeder special for high-strength plate
Description
Three - machine integrated uncoiling and leveling feeder special for uncoiling high-strength plate
Product Features
1.Working space will be minimized by innovative structure of the machine.
2.The operation panel adopts color liquid crystal display, large size touch screen, high clear operation picture, and operation safety system, so that even first-time users can operate at ease.
3.Sound operating system user-friendly design will shorten the preparatory work and advanced automatic diagnosis system, to help operators quickly control the outstanding performance of the machine.
4.Imported servo system and ensures high precision feeding.
5.Feeding roller and leveling roller by special heat treatment, high hardness ( HRC62 °) wear resistance, long service life.
6.Specially designed for the strong thick plate up and down leveling back up roller set, can achieve the guaranteed stress elimination effect.
7.The design concept of doubling the safety factor can prolong the safe service life of the equipment.
8.Various options are available for different sizes of punching machines and operational requirements.Special standard is also accepted.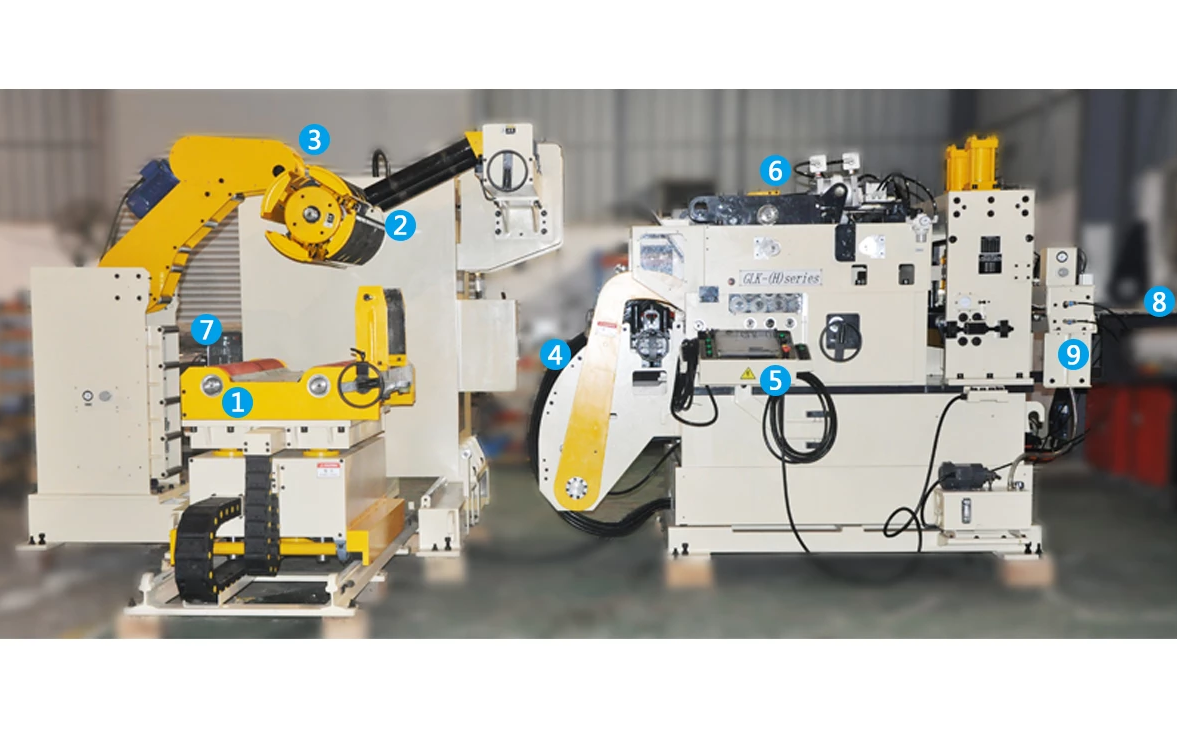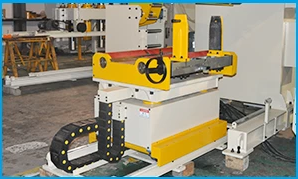 The material is safely and smoothly moved to the main shaft expansion and contraction structure of the uncoiler to support the material during uncoiling so as to facilitate the material belt to smoothly enter the leveler, and the coil car is equipped with a material roll dumping prevention mechanism for moving narrower material rolls.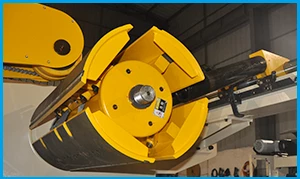 A platform for fixing the inner diameter of the coil to the expansion and contraction portion and, as required, the material to be gap-rotated.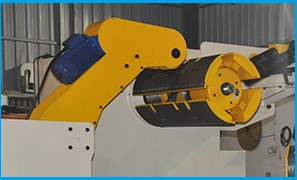 During the operation, the material is compacted to prevent the material roll from scattering. During the automatic operation, the material pressing wheel will automatically adjust the speed along with the change of the outer diameter of the material, so that the linear velocity of the material pressing wheel and the material roll is completely matched to prevent the material roll from scattering.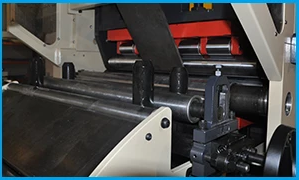 It is used to guide the material head to enter the leveling machine so that the material can smoothly enter the leveling mechanism.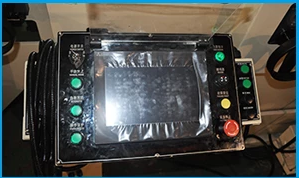 The main electric appliances are Japanese - imported An Chuan servo motors and Mitsubishi control systems, as well as imported touch screens, PLC and frequency converters. The control buttons of the operation panel are made of famous products such as Fuji of Japan.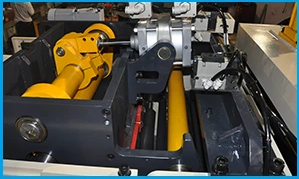 The material shall be leveled, and the fixed-length feeding mechanism shall be made according to the requirements. The upper leveling wheel set may open the structure, and the roller surface may be cleaned during opening.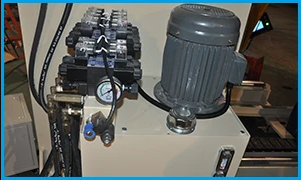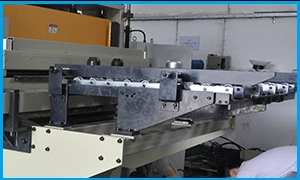 It is used for smooth transfer between fixed-length feeding and die, and high-quality imported wear-resistant freighter is installed on the material support frame.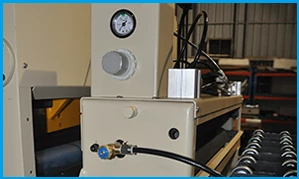 9. Optional Lubrication Unit
It is used for oiling the surface of the material, and the amount of oiling and oiling interval are electronically controlled and adjustable.
| | | | | |
| --- | --- | --- | --- | --- |
| Model | GLK04-600H | GLK04-800H | GLK04-1000H | GLK04-1300H |
| | 70-600 | 70-800 | 70-800 | 70-1300 |
| Thickness of Material(mm) | 0.6-6.0 | 0.6-6.0 | 0.6-6.0 | 0.6-6.0 |
| | | 5000/7000 | 7000 | 7000 |
| | 508 | 508 | 508 | 508 |
| | 1400 | 1400 | 1400 | 1400 |
| | ~500※ | ~500※ | ~500※ | ~500※ |
| | 16-24 | 16-24 | 16-24 | 16-24 |
| | | | | |
| | 1 group | 1 group | 1 group | 1 group |
| | AC7.5 | AC11 | AC11 | AC15 |
| | | | | |
| | 2.2 | 2.2 3.7 | 3.7 | 3.7 |
| | 200/220 | 200/220 | 200/220 | 200/220 |
| | 0.49 | 0.49 | 0.49 | 0.49 |
Model

GLK04-600H


GLK04-800H

GLK04-1000H

GLK04-1300H

0.8~2.3

1000

1000

2.5

933

933

2.8

920

920

3.2

714

714

714

4.0

457

457

457

457

4.5

361

361

361

361

5.0

293

293

293

293

4.5 6.0

203

203

203

203
The above figures are the material having yield strength of 245N/mm² max
Model

GLK04-600H

GLK04-800H

GLK04-1000H

GLK04-1300H

2.5

255

252

250

146

2.8

205

203

202

199

3.2

177

175

174

171

4.0

138

136

135

133

4.5

120

119

118

116

5.0

106

105

104

103

6.0

81

81

81

81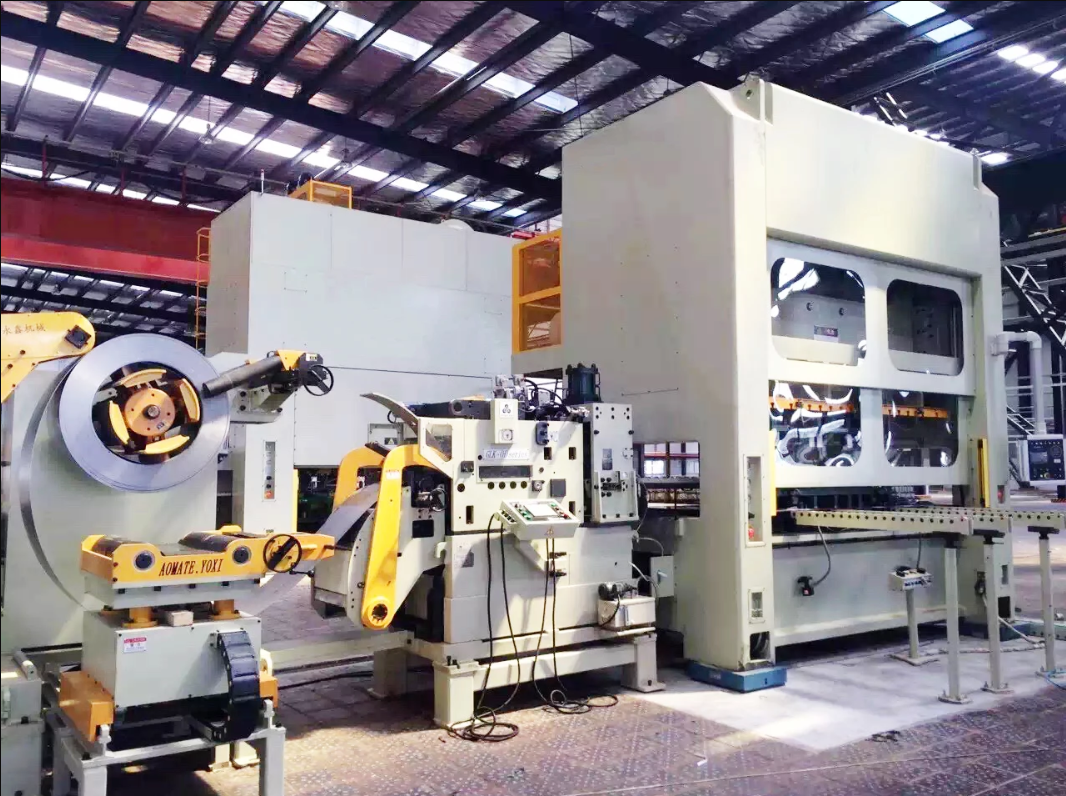 GLK4-600H Chengdu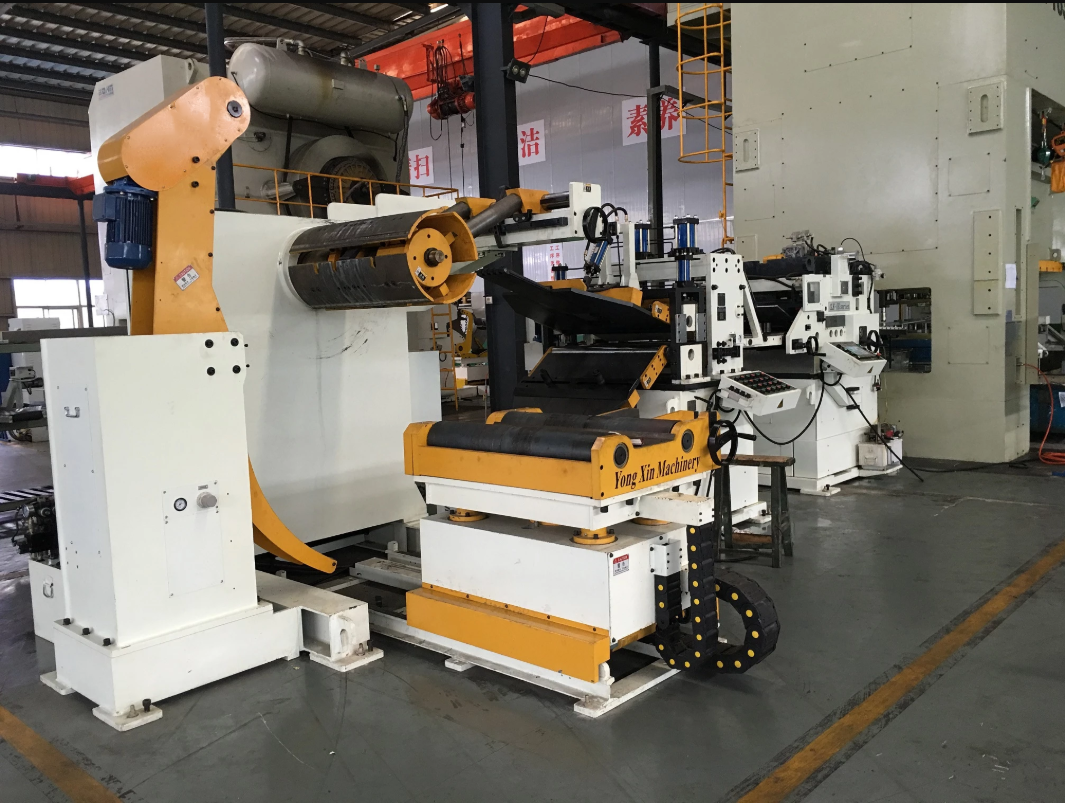 GLK4-800H Chongqing
GLK4-1000H Changchun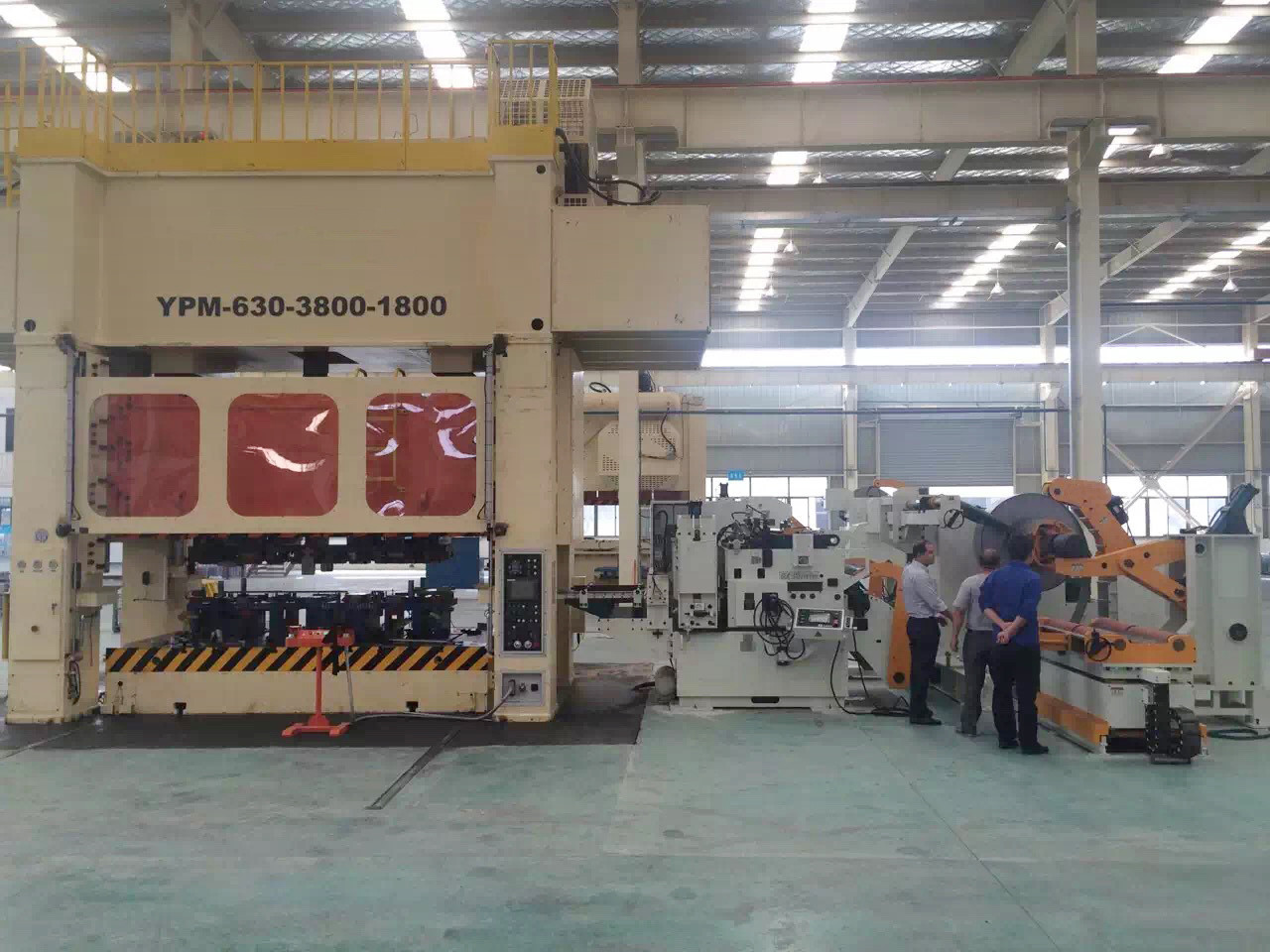 GLK4-1300H Wuhan