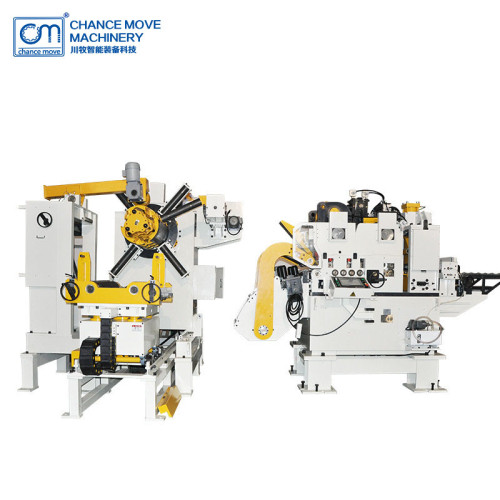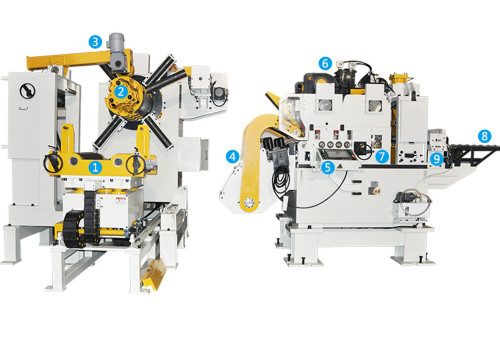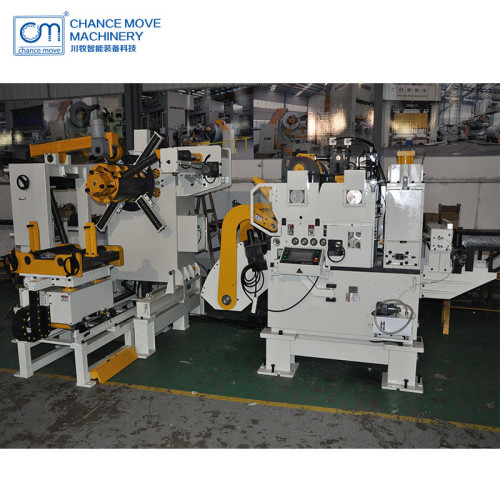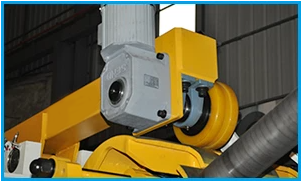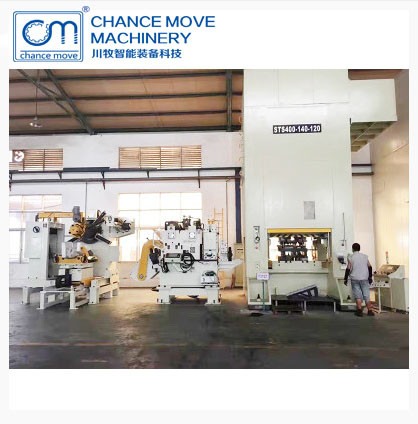 Thick plate type 3-in-1 servo decoiler straightener feeder machine
Description
GLK5 Thick plate type 3-in-1 servo decoiler straightener feeder machine
Product Features
1.The use of nine working rollers and reinforced frame body structure, effectively overcome the high rigidity of the plate, improve the leveling accuracy of the material, so that the correction of high strength coil is possible.
2.High rigidity, high flatness.
3.Corresponding material width 600-1800mm and thickness 9.0mm.
4.The upside-down leveling roller set can be easily used for cleaning and maintenance of the roller.
5.The stepper deceleration motor can adjust the correction amount electrically, and the touch screen can input the correction amount directly, with the function of storing user parameters, which can be directly called out for use next time.
Option
1.Feeding Trolley
2.Optional Lubrication Unit
3.Hydraulic Plate Shearing Machine
4.Discharging Bracket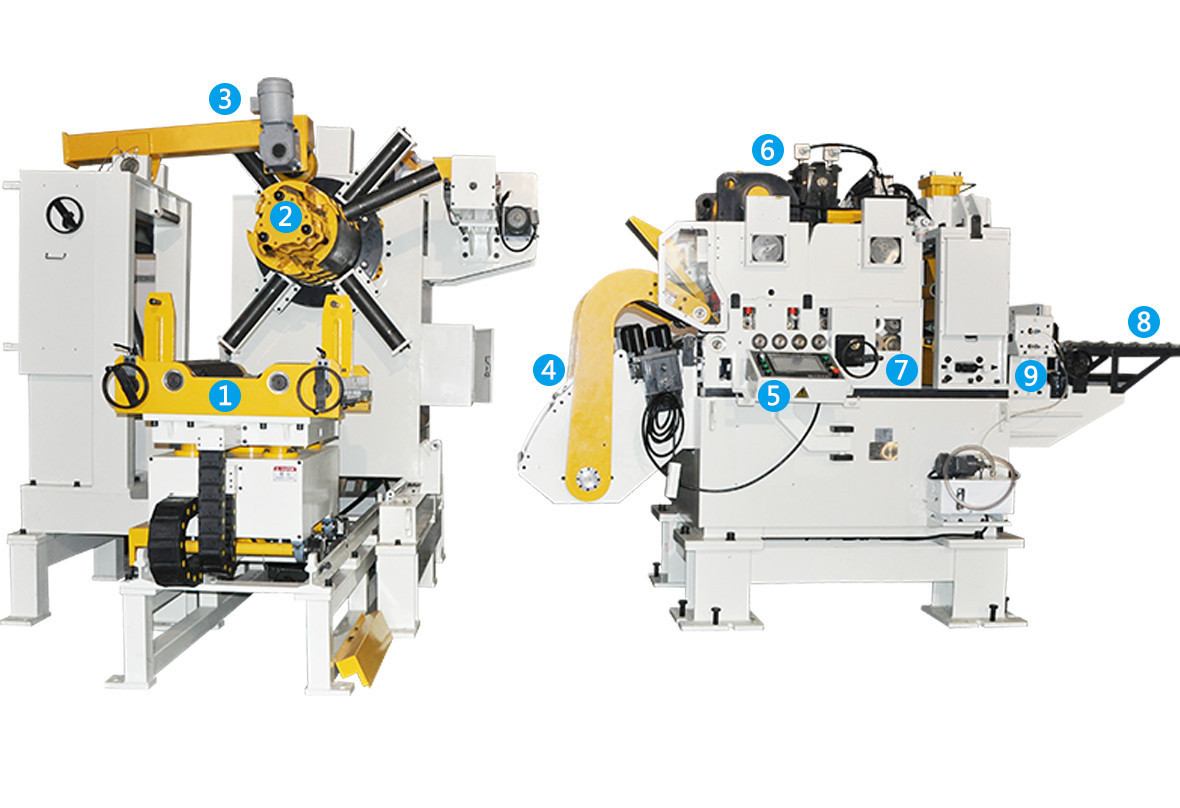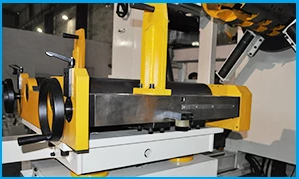 The material is safely and smoothly moved to the main shaft expansion and contraction structure of the uncoiler to support the material during uncoiling so as to facilitate the material belt to smoothly enter the leveler, and the coil car is equipped with a material roll dumping prevention mechanism for moving narrower material rolls.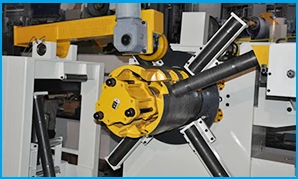 A platform for fixing the inner diameter of the coil to the expansion and contraction portion and, as required, the material to be gap-rotated.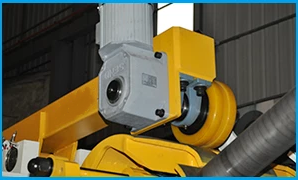 During the operation, the material is compacted to prevent the material roll from scattering. During the automatic operation, the material pressing wheel will automatically adjust the speed along with the change of the outer diameter of the material, so that the linear velocity of the material pressing wheel and the material roll is completely matched to prevent the material roll from scattering.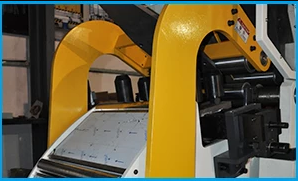 It is used to guide the material head to enter the leveling machine so that the material can smoothly enter the leveling mechanism.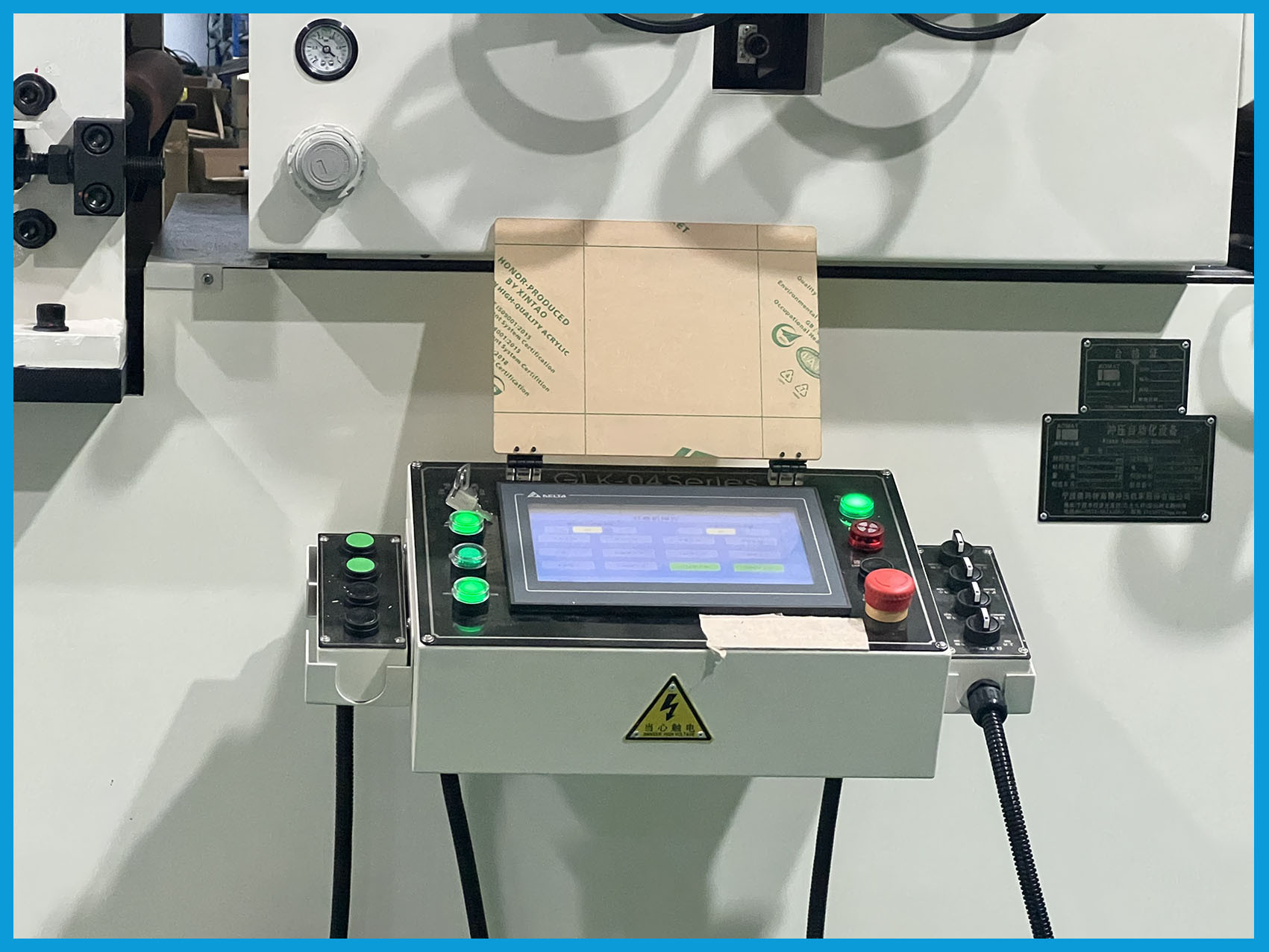 The main electric appliances are Japanese - imported An Chuan servo motors and Mitsubishi control systems, as well as imported touch screens, PLC and frequency converters. The control buttons of the operation panel are made of famous products such as Fuji of Japan.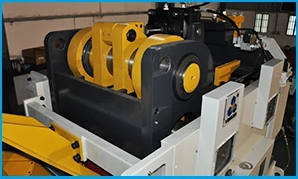 The material shall be leveled, and the fixed-length feeding mechanism shall be made according to the requirements. The upper leveling wheel set may open the structure, and the roller surface may be cleaned during opening.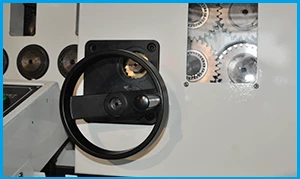 7.Handwheel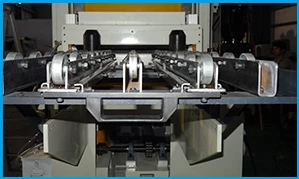 It is used for smooth transfer between fixed-length feeding and die, and high-quality imported wear-resistant freighter is installed on the material support frame.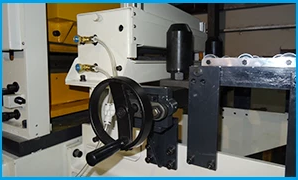 9.
Optional Lubrication Unit
It is used for oiling the surface of the material, and the amount of oiling and oiling interval are electronically controlled and adjustable.
Model

Thickness of material

(mm)

7000

Provided

Standard Feed Accuracy(mm)

7.5
Width

Material thickness(mm)

Model

4.5

5.0

6.0

7.0

8.0

9.0
The above figures are the material having yield strength of σ s=245N/mm² max ( Tensile strength of σ b=392N/mm²)
CORRECTION ABILITY(Corresponding to high tension board)
Width

Material thickness(mm)

Model

2.8

3.2

4.0

4.5

5.0

6.0

7.0

8.0

225

223

414

358

219

178
The above figures are the material having yield strength of σ s=613N/mm² max ( Tensile strength of σ b=980N/mm²)