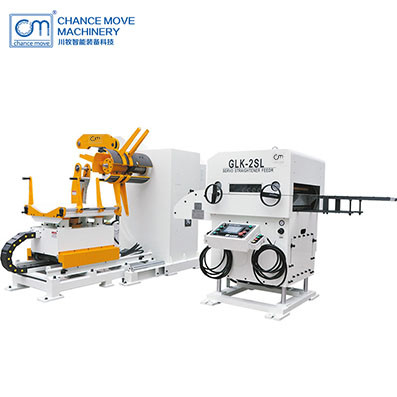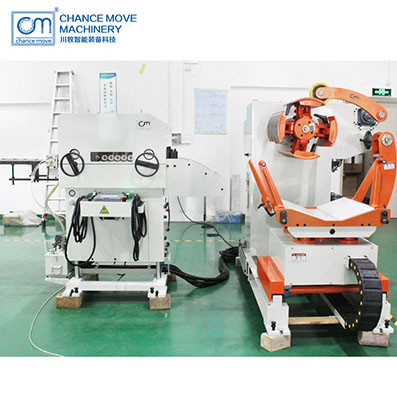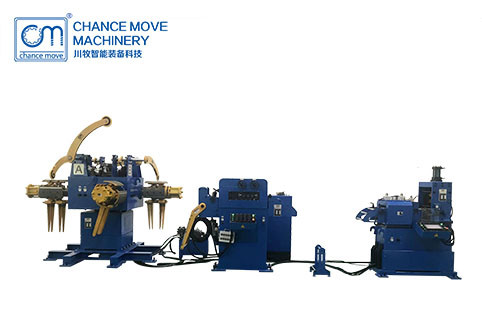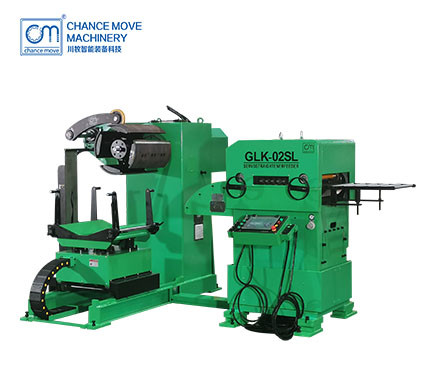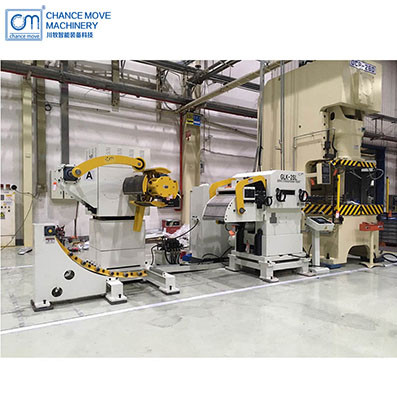 Special for thin plate type 3-in-1 servo decoiler straightener feeder machine
Description
GLK2 Special for thin plate type 3-in-1 servo decoiler straightener feeder machine
1.It is suitable for coil material with maximum material width of 800mm and maximum thickness of 3.2mm. This machine is integrated with uncoiling and leveling feeding three machines and working space will be minimized by innovative structure of the machine.
2.Human-computer interface is adopted to simplify operating and ease of feeding.
3.Imported servo system and ensures high precision feeding.
4.Feeding roller and leveling roller by special heat treatment, high hardness ( HRC62 °) .
5.Various options are available for different sizes of punching machines and operational requirements.Special standard is also accepted.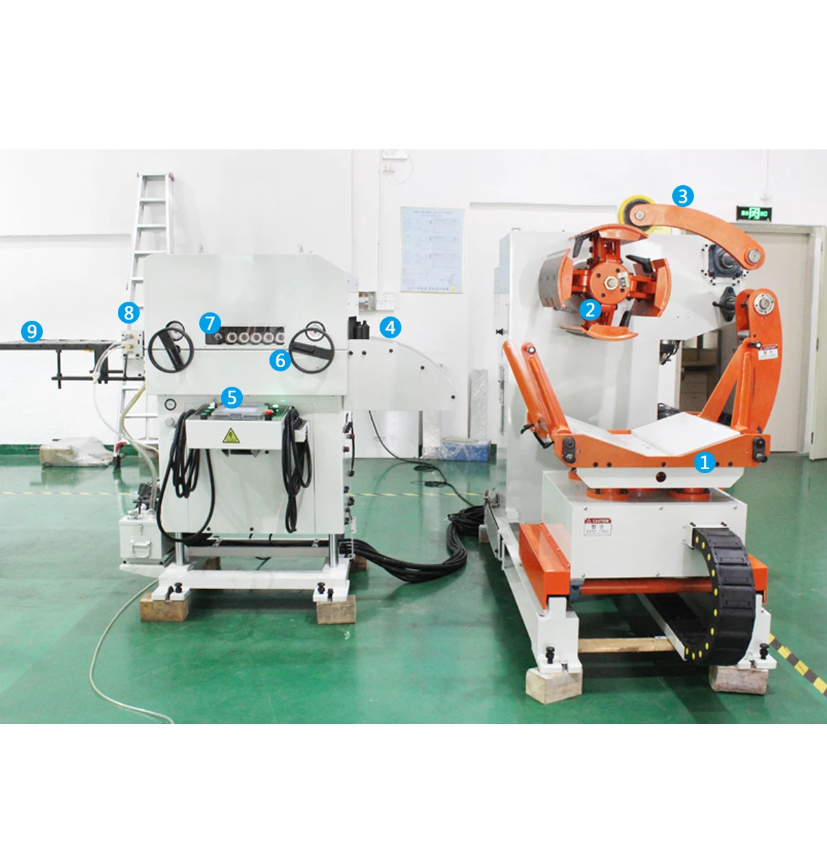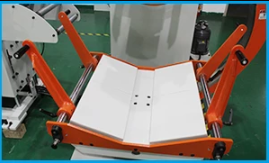 The material is safely and smoothly moved to the main shaft expansion and contraction structure of the uncoiler to support the material during uncoiling so as to facilitate the material belt to smoothly enter the leveler, and the trolley is equipped with a material roll dumping prevention mechanism for moving narrower material rolls.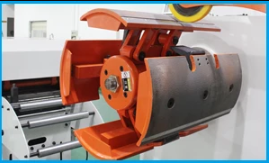 Used to fix the material roll on the expanded and contracted position of the main shaft of the material rack, a support table supporting the inner diameter of the material roll, and to make the main shaft rotate intermittently to uncoil and discharge material through the material ring control instruction during automatic operation.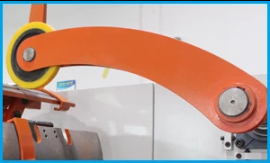 Compacting the material also prevents the material roll from loosening after the band is removed, and prevents the material roll from unraveling during automatic operation.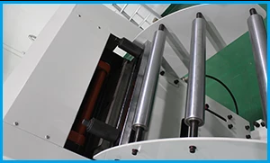 It is used to position the width of the material roll and is easy to operate.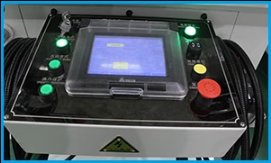 The key mechanical parts and electronic components in the control system are all made of famous brands in Japan or Europe and America, so that the core technology of the products can be monitored.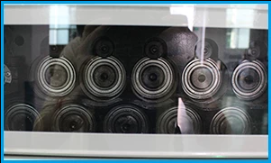 6.Straightening Rollers
All correction wheels adopt GCR 15 GCr15 steel, which is used to correct the surface smoothness of the material and feed the material to the stamping equipment according to the set length and speed.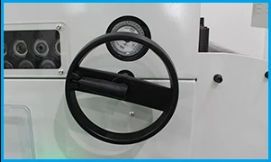 7.Handwheel
For manually adjusting the correction amount.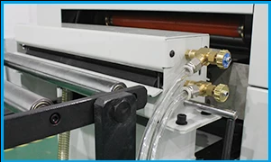 8.
Optional Lubrication Unit
A hard chrome plating roller is installed on the material support frame to ensure the reliable transfer of the material belt to the mold after the fixed length.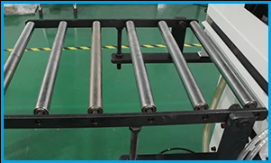 It is used for oiling the surface of the material, and the amount of oiling and oiling interval are electronically controlled and adjustable.
Model

GLK2-300

GLK2-400

GLK2-500

GLK2-600

GLK2-800

50-300

50-400

50-500

50-600

50-800

2000

2000

3000

5000

5000

508

1200

16

Standard Feed Accuracy (mm)

±0.2

Working Rollers(pcs)

Standard Feed Height (mm)

1200±100

Power (V)

380VAC 60HZ

Operating Air (Mpa)

5kg/cm²

AC2.9

AC2.9

AC4.4

AC4.4

AC5.5

AC0.75

AC1.5

AC1.5

AC2.2

AC2.2
Feeding thickness(mm)

0.3

1.0

1.3

1.6

2.0

2.3

2.5

2.8

3.2

GLK2-300

300

250

GLK2-400

400

250

GLK2-500

500

250

GLK2-600

600

230

GLK2-700

700

200

GLK2-800

800

180
The above figures are the material having yield strength of 245N/mm² max