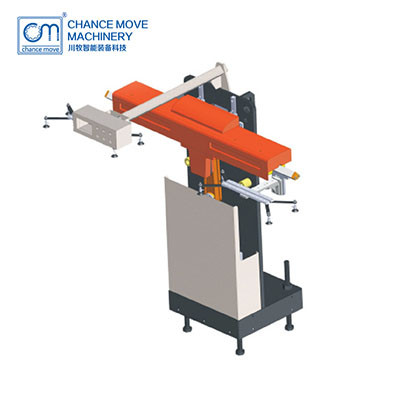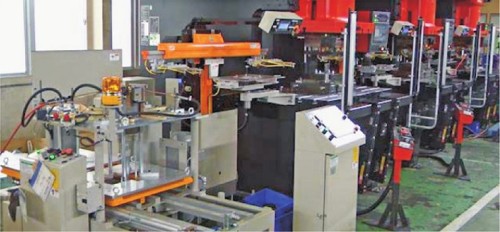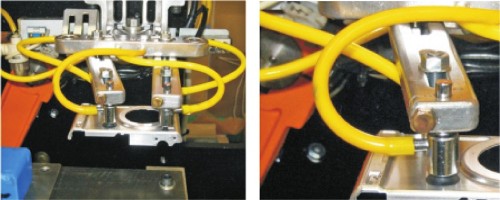 Description
Product Features
1.High-performance drive machanism
Special cross-section transter lever adopts aviation grade super-hard aluminum 7075,with high strength,can effectively avoid high-speed wave vibration phenomenon; transfer axis servo motor driven precision planetary reducer.cam.pendulum structure drive.high wear-resistant mute T Guide wheel to do the guide;lift shaft servo motor driven precision planetary reducer,cam drive.
together with the pneumatic gravity balance mechanism.
2.High rigidity machine
The body is made of medium carbon steel plate.It is fixed on the side and the press.The whole body has perfect rigidity.The movement mechanism is simple and light.The overall design layout is rational.It will not vibrate even under ultra-high speed operation.
3.High-performance ACservo system
High-perfermance servo drive is adopted for each axis.The lift shaft can be braked to meet the requirement of high response operation.It can stop the running mechanism in case of unexpected power failure or failure, Both high-speed,high pertormance and high satety operation environment.
Model

MP-80-10

MP-100-10

MP-120-10

MP-150-10

Transfer travel(mm)

800

1000

1200

1500

Transfer accuracy(mm)

±0.2

Lifting and drop travel(mm)

65

100

Maximum transfer load (Kg)

2.0x2

4.0x2

Operating cycle(Sec)

1.5

1.8

2.0

2.5

Taking way

Vacuum sucker/Electromagnet/Clamping jaw