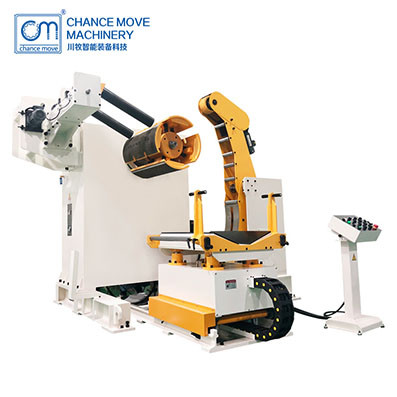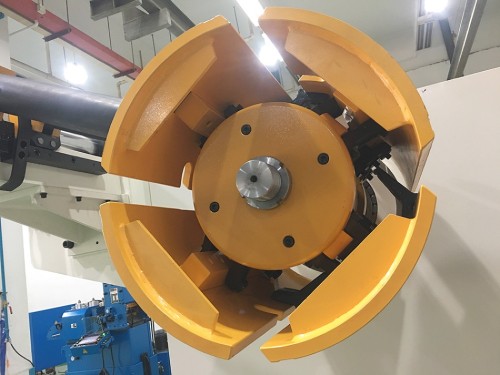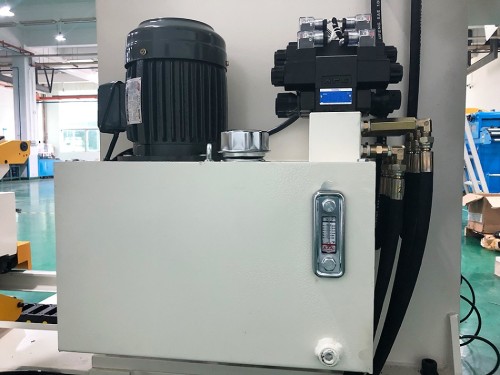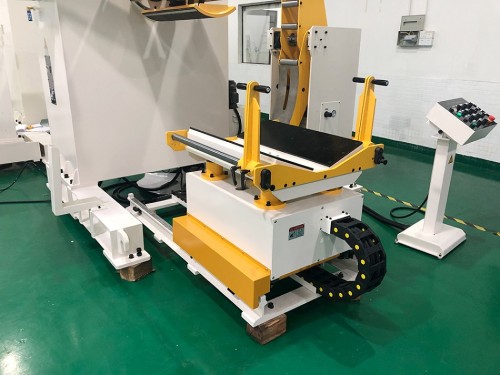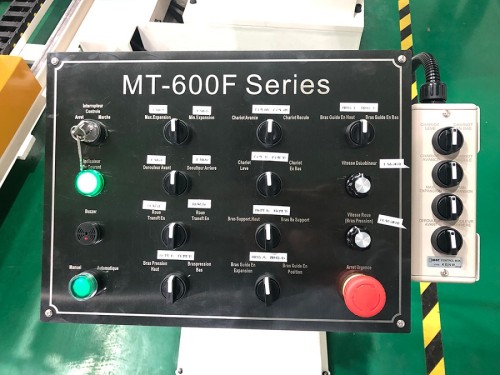 Description
Product Features
1.
Suitable for all kinds of coil material feeding and receiving, sheet metal and non-metallic materials.
2.The brake device is adjustable in tightness, and the spindle adopts the reinforced type, which makes the material reel rotate more smoothly and increases the load force.

3.Adopt imported parts, less failure, long life.

4.Expansion mode can choose manual expansion or hydraulic expansion, can add pressure arm, variable frequency speed regulation, trolley, etc.

5.Can be customized according to the material situation.
Model

MT-400F

MT-500F

MT-600F

MT-700F

MT-800F

MT-1000F

MT-1200F

500

600

700

800

1000

1200

Thickness of material (mm)

3000


Pneumatic Type Pressing Arm